Wojenski Hauling & Trucking Services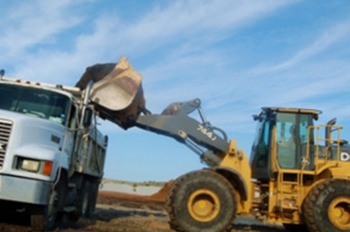 As part of our commintent to our customers, Wojenski Restoration offers trucking and hauling services using our own fleet of trucks and trailers, all of which are equipped with GPS and communication radios. From the smallest hauling pickup job to the largest dirt excavation and trucking job, we can accommodate any job and almost any customer request.

Our trucking and hauling services encompanss various types of materials. Residential and Construction debris such as dirt, lumber, crushed concrete, and excavation. We can haul junk or debris that is located anywhere in your property. We are equipped with dump trucks, excavators and bobcats to remove junk from the interior and the exterior of your facility. We offer efficeint and convenient hauling services in the Fairfield and New Haven County area. Every member of our hauling team is trained to carefully remove junk without leaving any clutter or damage to your property.

Our licensed, insured drivers have the experience to safely transport your rock, stone, and mixed debris. Our Trucking And Hauling Services Include:
Dump Truck Hauling
Commercial and Residential
Haul Mixed Debris
Haul Rock, Stone, Dirt, Concrete
Recycling
State-of-the-Art Equipment
Licensed and Insured Drivers
Please feel free to continue exploring our website to read more about our Commercial and Residential roofing, siding, gutters & chimney, hauling and trucking, and exterior restoration services and applications. You can head over to our photo gallery to view photos from some of our recent projects.
Contact us today
at 866-375-7443 for a free consultation and estimate!